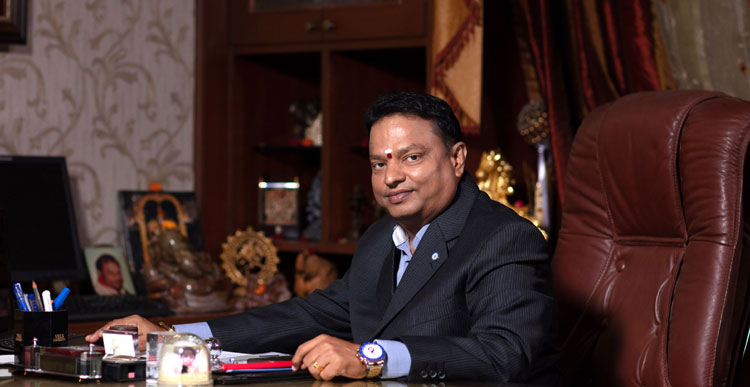 Vels Institute of Science, Technology and Advanced Studies (VELS University) has successfully marched into the ninth year since it was declared a Deemed to be University in 2008. Growing from a humble beginning in 1992, Vels Group of Institutions is now spread across 11 beautiful Campuses, equipped with international standard amenities, highly qualified faculty, sophisticated labs and equipment, international exchange programmes, and placements in top corporate conglomerates. Vels University enjoys a respectable position as a seat of learning and research amongst the reputed universities in India. It is indeed a matter of great satisfaction for me to note that significant improvements have been made in the sphere of imparting higher education at the University.
The University has initiated many good practices for healthy living which include healthy life style of exercise, proper diet and abstention from tobacco and other harmful drugs. Cultivating good habits during academic phase will pay huge dividends later in life. We expect students to respect others, dress properly for the occasion, take on responsibility, be articulate, and adhere to university policies.
Innovative research in various new disciplines and new scientific courses have been introduced which will greatly help to create an atmosphere essential for acquiring a high academic standard.
It is commendable that the university has created modern infrastructure to make it possible for students to update their knowledge. The university is also a member of the National Knowledge Network. The university is maintaining a balance between modern trends in education and the enduring values of our nation.
My ambition is to make this university one among the top 100 universities of the world. I request all the stakeholders to be part of this journey and to strengthen our resolve to make this university a preferred global destination for Higher Education.


"I welcome the aspiring youth to join us to realize the objectives of the university and the goals of Higher Education."
Dr. Ishari K Ganesh
Founder Chancellor
Dr. Ishari.K. Ganesh's Accomplishments / Contributions