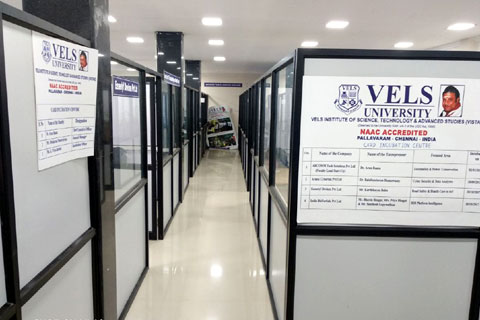 VISTAS Technology Business Incubation Centre (VTBIC) has embarked on nurturing innovation and entrepreneurship. Incubation Centre inside campus has 2500 sq.ft built up area with 10 cubicles of space each fully furnished with Air Condition, Telephone and Internet connections. Our focus area includes Automations, IoT, Artificial Intelligence and ICT. Apart from companies we also encourage staff start ups and have a separate student lounge to encourage their innovations. We offer consultancy in IP rights and licensing, Technology scouting and designs. Reprography and cafeteria facilities are also available. Currently we have 5 companies incubated with us as mentioned below. Two separate Centres, Centre for Automation and Power Conservation and Centre for IoT in Road Safety and Health Care also functions inside VTBIC in collaboration with incubated companies.VTBIC has created 40 jobs so far and has also trained several students from VELS University with hands on industrial exposure. Our inter disciplinary team is capable of solving any problem faced by the companies and normal a five year period is permitted for a company inside campus. As a volunteer activity we have trained and provided skill development to 2000+ Govt. School students at free of cost. One of a notable product from VBTIC "Arcomm ATM Auto Controller" developed from faculty start up is highly acclaimed and appreciated by nationalised banks State Bank of India and Indian Bank. It is commercialised in over 1200+ ATMs.
S. No
Name of the Company
Name of the Entrepreneur/Director
Contact Details
Focus Area
1
Arcomm Tech Solutions Pvt. Ltd (Faculty Start Up)
Dr Arun Raaza
R Indira
9884277007
info@arcomm.com
Automations and Skill Development
2
Arann Cybertek Pvt. Ltd
Dr. R. Balasundaram
9942007899
bala@arann.in
ICT Cyber Security and Data Analytics
3
India BizForSale Pvt. Ltd
Mr. Bhavin Bhagat,
Mrs. Priya Bhagat &
Mr. Santhosh Gopynadhan
9429563649
raj@indiabizforsale.com
ICT B2B Platform Intelligence
4
SynapsticsEHR Technologies Pvt. Ltd
Mr. Gobikrishnan
9944387386
gopikrishnan@synapstics.com
Artificial Intelligence
5
Eezeelyf Devices Pvt. Ltd
Mr. Karthikeyan Babu
8072278981
karthikeyanbabu@eezeelyf.com
IoT in Road Safety and Health Care
Notable Innovations of VTBIC
Arcomm Auto Controller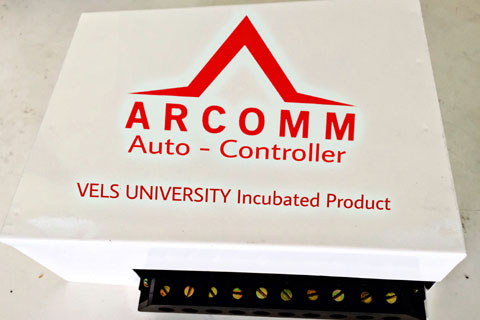 Students Undergoing Internship Training from Other Colleges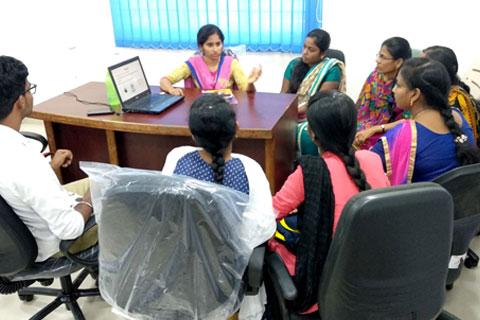 Arcomm Working on Robotics for Skill Development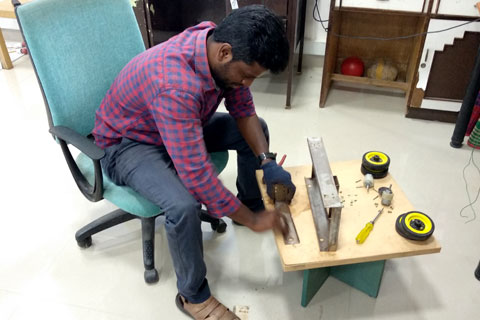 Volunteer Activity of VTBIC Experts
Workshop conducted for Don Bosco School Students, Chennai as a volunteer activity by VTBIC Experts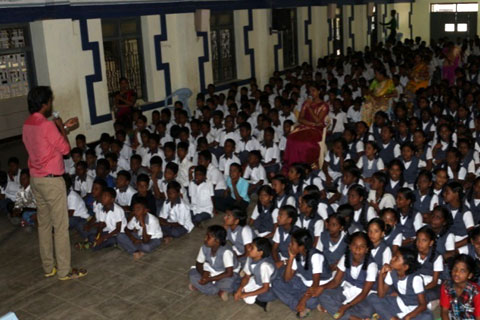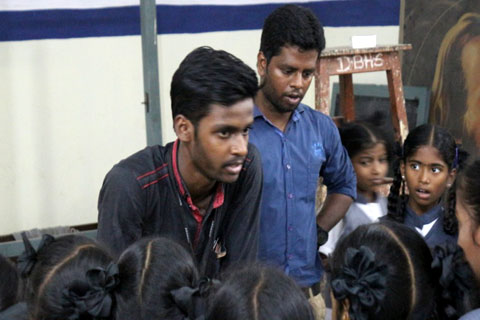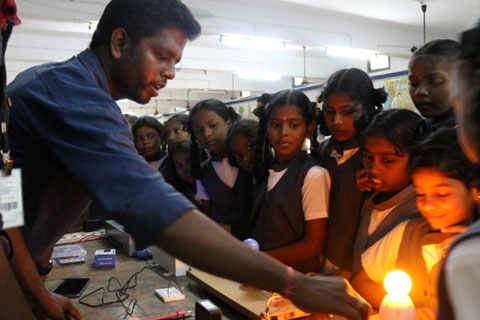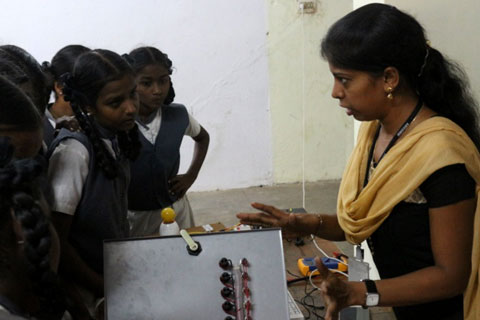 Workshop conducted to Govt. School Students, Anakaputhur, Chennai as a volunteer activity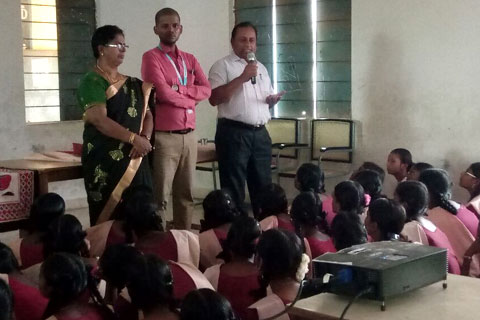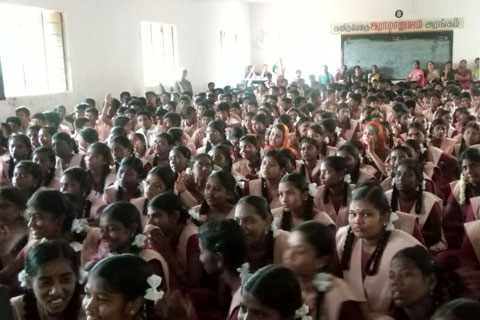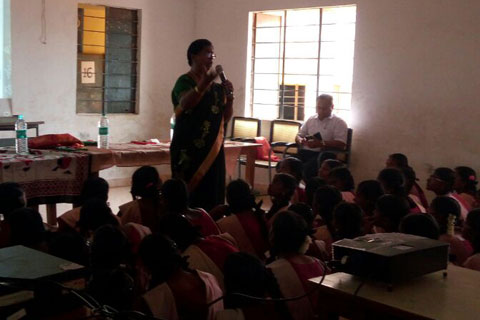 Workshop conducted to Govt. School Students, Mambalam, Chennai as a volunteer activity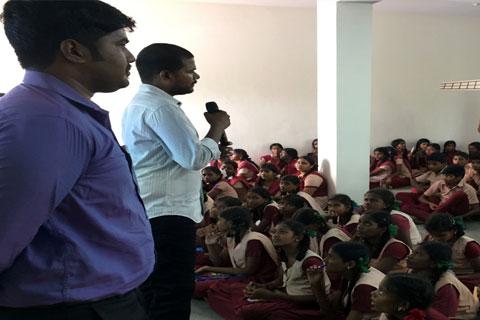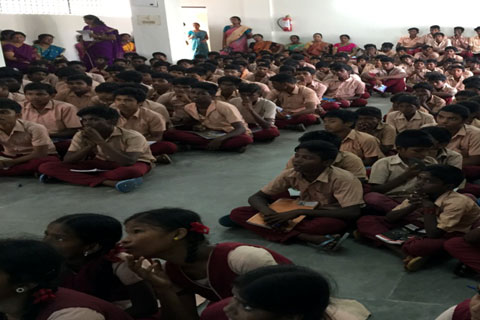 How to contact the Centre?
Dr Arun Raaza,
Dy.Director/Research & Development,
VISTAS,
Pallavaram
Chennai - 600 117, Tamil Nadu, India
Phone: (O) + 91 - 44 - 2266 2500 / 01 / 02 / 03 Extn: 188
Mobile: 0 - 9884277007
Fax: + 91 - 44 - 2266 2513
E.mail: director.card@velsuniv.ac.in